Good Poetry Collection Titles For Essays
Titles are very important to me. For poems and stories, I like it when the title adds something to the piece itself rather than labeling. Labeling is effective for essays and sometimes novels (to a lesser degree), but for short, creative pieces, I like to take advantage of that extra line to do something special to the piece. I'm fond of one-word titles that have multiple meanings (maybe as both a noun and verb, for example). I also like it when a poem is about something without ever telling you what it is, but then the title does.
Titles are fun tools, and I wish more writers used them to their full advantage. So many times it seems like a quick afterthought. If the title doesn't seem perfect, I'm dissatisfied – including my own titles.
I've been trying to figure out what to use as a working title for my new horror manuscript, and I keep drawing blanks. Working titles are often changed in the end anyway, but I'd still like to have a good one. It affects the way I think of the book as I'm writing it. And if it's really good, it might stick around all the way to the end.
In an attempt to unblock my title impasse, I decided to make a list of all of my favorite book titles. It hasn't helped yet, but it sure was fun. =) Here they are, in no particular order, with a few notes of my own:
1. The Forest of Hands and Teeth, Carrie Ryan
This title is actually why I first picked up the book.
2. Something Wicked This Way Comes, Ray Bradbury
This is a phrase from Shakespeare's Macbeth: "By the pricking of my thumbs / Something wicked this way comes."
3. *Where the Sea Breaks Its Back, Corey Ford
4. Wuthering Heights, Emily Brontë
5. 'Salem's Lot, Stephen King
Originally titled Second Coming, but later changed to Jerusalem's Lot, and finally shortened to its final version to avoid sounding "too religious."
6. *Exactly Where They'd Fall, Laura Rae Amos
This book isn't actually out yet, but I had to include it. Even if I wasn't online friends with the author, I would buy it for its title alone.
7. The October Country, Ray Bradbury
8. Of Mice and Men, John Steinbeck
This is a phrase from Robert Burns's poem "To a Mouse," which reads: "The best laid schemes o' mice an' men / Gang aft agley." (The best laid schemes of mice and men / Often go awry.)
9. *House of Leaves, Mark Z. Danielewski
10. Wide Sargasso Sea, Jean Rhys
The Sargasso Sea is a region in the middle of the North Atlantic where several major ocean currents deposit their debris. Sargassum is a type of floating seaweed. This is a literary "prequel" to Charlotte Brontë's Jane Eyre.
11. The Dead-Tossed Waves, Carrie Ryan
What can I say? She's good at titles.
12. *No Country for Old Men, Cormac McCarthy
13. It Was On Fire When I Lay Down On It, Robert Fulghum
The author of the collection, All I Really Need to Know I Learned in Kindergarten, which was also a clever title until everyone beat it to death.
14. Who Will Run the Frog Hospital? Lorrie Moore
15. *Full Dark, No Stars, Stephen King
16. The Lives of the Heart, Jane Hirshfield
17. The Art of Drowning, Billy Collins
18. *Long Dark Tea Time of the Soul, Douglas Adams
19. A Ring of Endless Light, Madeleine L'Engle
20. The Radiance of Pigs, Stan Rice
Random fact: Stan Rice (deceased) was Anne Rice's husband.
21. Pale Fire, Vladimir Nabokov
This is a phrase from Shakespeare's Timon of Athens: "The moon's an arrant thief, / And her pale fire she snatches from the sun."
22. *Silence of the Lambs, Thomas Harris
23. Queen of the Damned, Anne Rice
24. The Crying of Lot 49, Thomas Pynchon
Auction items are called "lots." The auctioneer is said to "cry" a lot when he takes bids on it. This novel ends with the crying of lot number 49. But it's not as dull as it sounds, it ties into the plot, which is not about auctions at all.
25. The Sky is Everywhere, Jandy Nelson
I must say, this book is even more beautiful than the title – a rare find.
*Denotes books I haven't read yet.
As you can see, for novels and book-length works I tend to lean toward long, phrasal, and poetic titles. They just really grab my attention and then stick with me. Not to mention that they whisper, "The writing inside is just as good."
I want a title like that for my new WIP (work in progress). Maybe you can help me get new ideas. What are some of your favorite book titles?
Share this:
This entry was posted in Books and tagged Books, Laura Rae Amos, lists, Reading, titles. Bookmark the permalink.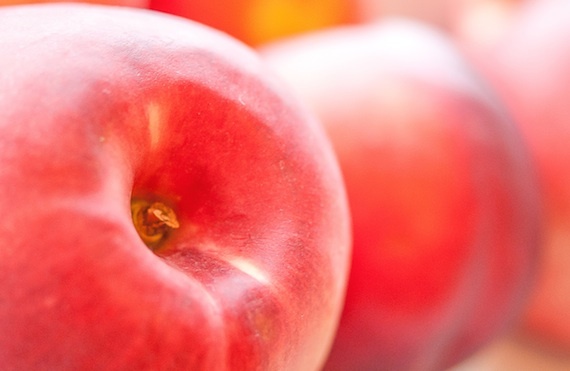 Photo by Claire Burge. Used with permission.
As sure as you stir your hot apple cider with a stick of cinnamon bark, it's the time of year when the Internet is infused with the spices of holiday list making.
Here are 10 great titles for your poetry wish list.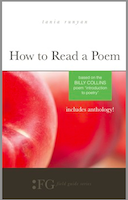 1. How to Read a Poem: Based on the Billy Collins Poem "Introduction to Poetry" by Tania Runyan
How to read a poem. A lot of books want to teach you just that. How is this one different? Think of it less as an instructional book and more as an invitation. For the reader new to poetry, this guide will open your senses to the combined craft and magic known as "poems." For the well versed, if you will, this book might make you fall in love again.
How to Read a Poem uses images like the mouse, the hive, the switch (from the Billy Collins poem "Introduction to Poetry") to guide readers into new ways of understanding poems. Excellent teaching tool. Anthology included.
From a reviewer: "This book will not sit on my bookshelf, but on my desk."
Recommended For: Literature or language arts teachers, readers new to poetry, people who want rekindle a love for poetry.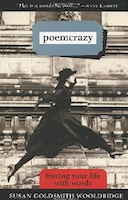 2. Poemcrazy: Freeing Your Life with Words by Susan Goldsmith Wooldridge
Full of prompts, Poemcrazy will help you capture images with words. Make a word pool or just fall into the stream with Wooldridge (she wrote a poem about it; you could too). This book is one of my favorites, because it can truly help a person write better poetry, whether a seasoned poet or newcomer. 
From a Reviewer: "Even if you don't actually use the exercises, the narrative makes for interesting enough reading on its own."
Recommended For: Creative writing teachers, poets with writer's block, new poets, anyone interested in a person's poetry journey.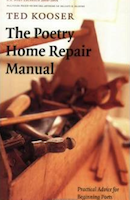 3. The Poetry Home Repair Manual: Practical Advice for Beginning Poets by Ted Kooser
Kooser permits us to love poetry by debunking the myth of if it confuses you it's probably good poetry. Good poetry, he argues, is accessible. Then he shows us convincing examples and invites us to a life of poetry. I'm in.
From a Reviewer: "Helpful, easy going guide to writing informal poetry. Like Kooser's delightful poetry."
Recommended For: Poets who need to take their poetry to the next level or who want greater success in getting their poems published.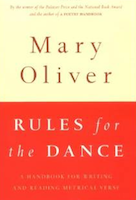 4. Rules for the Dance: A Handbook for Writing and Reading Metrical Verse by Mary Oliver
Like Kooser's Home Repair Manual, this book can be helpful for beginners. As the subtitle makes clear, it's specific to metrical poetry. Includes an explanation of how certain metrical forms came to be dominant, as well as readings in those dominant forms (John Donne, William Blake, Emily Dickinson, Elizabeth Bishop, etc.)
From a Reviewer: "A masterful, spare, profound look at the craft of poetry."
Recommended For: Beginning poets. Poets interested in trying out form poetry (I highly recommend that every poet do this, simply to increase skills, even if it turns out to be "not their thing")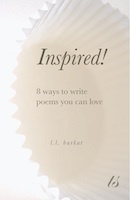 5. Inspired: 8 Ways to Write Poems You Can Love by L.L. Barkat
Inspired is a simple, fun, enriching prompt book that will give you eight ways to write poems you can love (16 ways, if you count the bonus prompts). Includes sections called: Catalog poems, What is Poetry, Why Poetry, Sonnets, Resolutions, Sestinas, Villanelles, and By Heart. You'll love the beautiful photography included throughout, as well as sample poems from "Morning Argument" where she is "pretty in red," to the Cheetos sonnet (See? Sonnets can be fun.)
From a Reviewer: "Jam packed with wonderful ideas and guidance for writers, and I love the format with embedded links in every chapter. It's great to be able to click on links right in the book and find more guidance, examples and elaboration online."
Recommended For: Creative writing teachers, writing groups, poets interested in learning about form or interested in prompts with themes.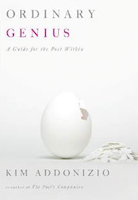 6. Ordinary Genius: A Guide for the Poet Within by Kim Addonizio
At the poetry site I manage, we enjoyed this title so much we spent five weeks reading it and writing poetry together. Packed full of exercises and prompts, the book will teach you poetry craft, including structure, rhythm, metaphor, and revision, as well as give you plenty of space to play.
From a Reviewer: "Addonzio is inspirational. The book shares insight into many aspects of writing poems, gives some exercises and explains the many variants of poetic form."
Recommended For: Poets interested in coming at poetry from a variety of angles, writer's groups, poetry book clubs, teachers looking for mature prompts.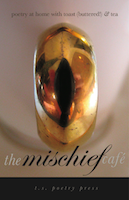 7. The Mischief Café: Poetry at Home With Toast (Buttered!) and Tea T. S. Poetry Press
This book outlines (and shows you how to participate in) a grass roots poetry initiative called The Mischief Café. The initiative features in-home poetry experiences that include reading poetry together amidst friends -- accompanied by the simple comforts of toast and tea. Includes an anthology and blank pages for groups to write collaborative poems, using poem title prompts provided.
From a Reviewer: "I absolutely love The Mischief Cafe and all it entails. I sat in my office and read it cover to cover (which is not like me, I am the savoring type), but I just had to read on. There are so many things I like about it -- from the opening, simple quote from Neruda to the closing themes of birth, quiet, and thanks. I appreciate the diligence to keeping themes running through the book that seamlessly move together from poem to blank page."
Recommended For: People who wish for poetry to play a bigger part in their everyday lives, poetry book clubs, teachers interested in an alternate way to introduce poetic experiences.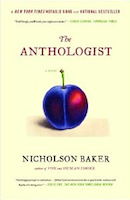 8. The Anthologist: A Novel by Nicholson Baker
A delightfully amusing fiction title that follows main character Paul Chowder as he tries (hopelessly) to put together a poetry anthology. Such poetic impotence earns him the loss of his lover, but creates excellent opportunities for him to riff on Sara Teasdale and the nature of poetry in general (as well as consider a career in carpentry).
From a Reviewer: "Baker manages to weave into his story one of the most readable and enjoyable tutorials on poetry and modern poets that this poet and fiction writer has encountered."
Recommended For: Poetry book clubs, poets with writer's block, anyone interested in a funny story with a literary framework.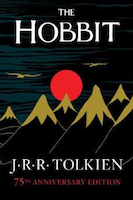 9. The Hobbit by J.R.R. Tolkien
An adventure story about a timid... hobbit... who travels with dwarves and discovers his own "hero within," this book is a fantasy classic you might think belongs only on the fiction-lover's shelf. But, every poet should keep a copy of The Hobbit handy, for reading aloud. Tolkien's prose is pure poetry and will teach you the rhythm of poetic language, deep down. Beyond that, you'll discover form poetry that delights more than you knew it could (from ballad to sonnet, Tolkien dishes up poetry surprises).
From a Reviewer: "Simply amazing. The adventure and hardships that Bilbo and the gang experience is written in such great detail... it is emphasized with vivid words..."
Recommended For: Teachers who want to introduce poetry as more fun than students thought it could be, poets who are looking to increase their language vibrance, anyone who loves a good story.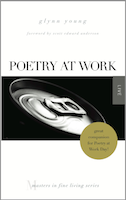 10. Poetry at Work by Glynn Young
There is value in taking poetry to work, and finding the poetry that's already there. Publications like Harvard Business Review and FastCompany are starting to write about the power of poetry--noting poetry's effectiveness in building creative leaders and problem solvers. Yet there is no single source to guide those who are at work every day, with little direction for how to explore the power of poetry in the workplace. 
Glynn Young's Poetry at Work is that guide. From discussions about how poetry is built into the very fabric of work, to practical suggestions on how to be a poet at work, this is a book that meets a very real need.
From a Reviewer: "Adds eloquently to the conversation on poetry begun by Dana Gioa, David Whyte, and Clare Morgan. This book is elemental."
Recommended For: People experiencing stress at work, those looking for new ways to understand their work and find keys to innovation, anyone interested in celebrating Poetry at Work Day.
Perhaps you have a favorite book that has helped you learn about or write poetry. Share it in the comment box?
This is a modified reprint of a post that first appeared at Tweetspeak Poetry.
Follow L.L. Barkat on Twitter: www.twitter.com/llbarkat