Classic Essays On Friendship
Great writers tend to want to be at the top of their field, so literature can be a cutthroat community. It's hard to imagine wanting to hang out with a direct rival, and indeed, plenty of authors have feuded with each other or publicly derided each other's work.
But this doesn't tell the whole story; writers can also glean considerable benefits from spending time around other writers. As any author who's spent time in an MFA program or writing workshop can tell you, the opportunity to provide mutual support and feedback can ease the creative process.
Even aside from these practicalities, writers often share experiences and interests others don't -- and sharing something few others understand can truly draw people together. As C.S. Lewis observed, "The typical expression of opening Friendship would be something like, 'What? You too? I thought I was the only one.'" No one can understand the travails of a wordsmith as well as another wordsmith: the agony of a poorly turned phrase, the ecstasy of a finally-perfected work, the agony (again) of a nasty review.
Indeed, many celebrated authors have found other authors to be, as Anne Shirley would say, "kindred spirits." Though professional spats and rivalries might have strained these relationships, the joys of intellectual companionship won out.
Showing that love is just as powerful as the competitive spirit, here are 11 beautiful friendships between great authors:
D.H. Lawrence and Katherine Mansfield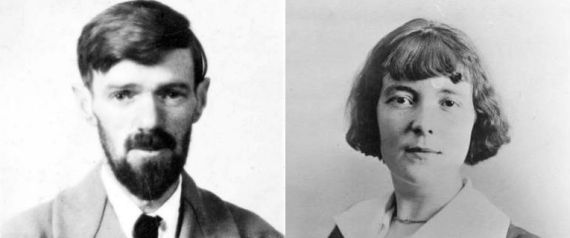 Two writers who died far too young, Lawrence and Mansfield formed a passionate friendship in the later years of her life. They staunchly supported each other's writing, and Lawrence even wove Mansfield into his novels: Much of the character Gudrun in Women in Love was drawn directly from her. Lawrence, who was born into poverty, and Mansfield, who was from New Zealand, shared a sense of exclusion from the moneyed literary scene, as well as artistic impulses. Despite periods of turbulence and long separations which marred their friendship, they maintained a sense of kinship until Mansfield's death in 1923.
Charlotte Brontë and Elizabeth Gaskell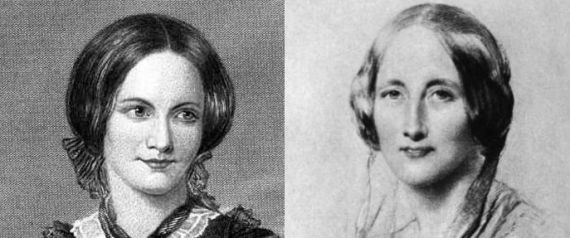 The reclusive Brontë sisters generally shied away from social situations, but Charlotte found herself circulating in intellectual society after her novels' critical and popular successes, and she befriended several thinkers of the time. Most notably, Brontë easily bonded with the famous novelist Elizabeth Gaskell, and they became fast friends. Brontë stayed at Gaskell's home several times, though the constant merry-go-round of socializing proved uncomfortable for Brontë, who once hid behind the curtains to avoid speaking to Gaskell's guests. Their relationship fortunately survived such setbacks. After Brontë's untimely death, Gaskell wrote a somewhat controversial biography of her friend that has remained an important, if flawed, resource for readers.
James Baldwin and Toni Morrison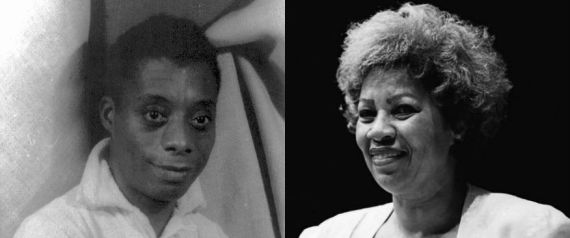 These two groundbreaking writers met when Morrison, then an editor at Random House, attempted to negotiate a book deal with Baldwin in 1973. Rather than a book deal, a friendship arose from their professional encounter, and they remained close until his death in 1987. Their mutual influence was readily acknowledged by both; as prominent, brilliant writers who unflinchingly confronted America's racial demons, they possessed a profound understanding and insight into each other's work. Said Baldwin of his friend, "I dig Toni, and I trust her." Upon Baldwin's death, Morrison memorialized him with a poignant tribute in The New York Times, writing: "You knew, didn't you, how I needed your language and the mind that formed it? How I relied on your fierce courage to tame wildernesses for me? [...] You knew, didn't you, how I loved your love?" (You should read her whole eulogy, but be prepared to cry.)
Ralph Waldo Emerson and Louisa May Alcott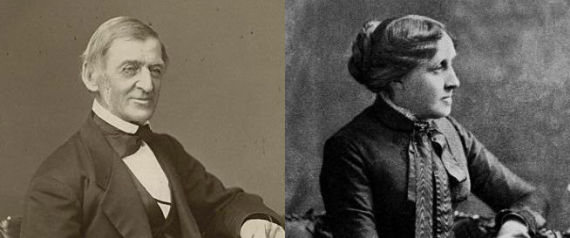 Many forget that the beloved purveyor of moralistic tales for young girls, Louisa May Alcott, had quite a radical streak. Alcott came from a leftist, abolitionist, transcendentalist family, and she counted Henry David Thoreau and Nathaniel Hawthorne as family friends. One of the most significant family friendships in Alcott's life was that of Ralph Waldo Emerson, a lifelong friend of her father's. In an essay written in 1882, Alcott remembered Emerson's contribution to her education as a writer, recalling that he allowed her free rein in his extensive library: "His kind hand opened to me the riches of Shakespeare, Dante, Goethe and Carlyle, and I gratefully recall the sweet patience with which he led me round the book-lined room." To a reader like young Alcott, Emerson's willingness to share his literary bounty was the greatest gift possible.
Charles Dickens and Wilkie Collins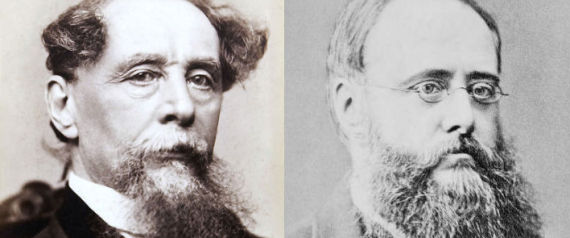 The psychological thriller writer and the celebrated Victorian realist were both wildly popular in the 1860s, but they didn't merely overlap in time period. Collins and Dickens befriended each other in 1851, when Dickens had already achieved literary acclaim. Collins's career took off under Dickens's patronage, and the two frequently collaborated on plays and other writing projects. Sadly, their friendship seemingly chilled in later years as the professional rivalry between them deepened and Collins battled an opium addiction and multiple illnesses, but their letters continued and Dickens's death in 1870 grieved Collins considerably. In 1888, he fondly remembered the early days of their friendship: "We saw each other every day, and were as fond of each other as men could be. Nobody (my dear mother excepted, of course) felt so positively sure of the future before me in Literature, as Dickens did."
Henry James and Edith Wharton


English students for generations past may have thought of Edith Wharton and Henry James as birds of a feather -- authors of detailed literary novels that dissected social norms in turn-of-the-century high society. In reality, the two often questioned each other's artistic choices, but this didn't prevent the two intellectual giants from forging a long-lasting bond of friendship. The two moved in similar circles and eventually became pen pals, discussing first literary topics, then, eventually, more personal ones. James suffered from fits of depression, and Wharton endured significant romantic tumult during their friendship, but their mutual support was unwavering. Wharton, who came from wealthier roots, even conspired to help James financially without his knowledge. For two authors who often seem stiff and staid to modern readers, the two had a remarkably affectionate and even jokey relationship.
J.R.R. Tolkien and C.S. Lewis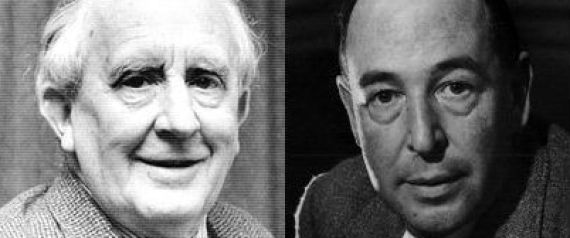 Who among us didn't grow up on The Lord of the Rings and The Chronicles of Narnia? It seems almost too perfect that the authors of these two classic fantasy series were pals in real life. In fact, their friendship likely contributed to the mythologies the two went on to create. The pair met as English faculty at Oxford University, and their shared interests in Christianity -- Lewis was raised Protestant, Tolkien Catholic -- and in Viking mythology drew them together. They encouraged and inspired each other in their writing, and each ultimately found fame through their Christian-inflected, mythologically influenced publications. Rivalry and artistic differences inevitably put pressure on their friendship; Tolkien criticized the Narnia books for what he perceived as a careless mixing together of different mythologies, and it took far longer for his Middle Earth series to reach publication and acclaim. Still, their friendship endured -- a testament to the strength of their bond.
Elizabeth Bishop and Robert Lowell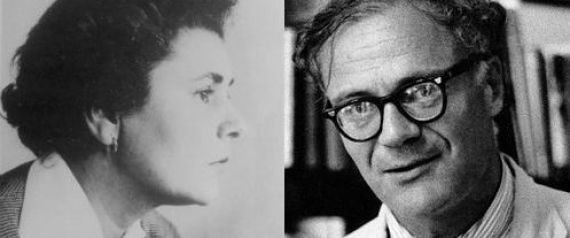 The friendship between Lowell and Bishop is iconic in the world of poetry. The two brilliant writers met at a party in 1947, just as each was blossoming into an an accomplished poet. They were immediately struck by each other -- Bishop said later, "I loved him at first sight." It was, however, a platonic love and a lifelong correspondence that was born. The two were in awe of each other's poetic talents and savored exchanging artistic insights with each other, resulting in thirty years' worth of thoughtful letters between the two. Though Lowell was the more celebrated of the two in their lifetimes, and even used his influence to boost Bishop's career, they are both now considered part of the pantheon of great American poets.
Truman Capote and Harper Lee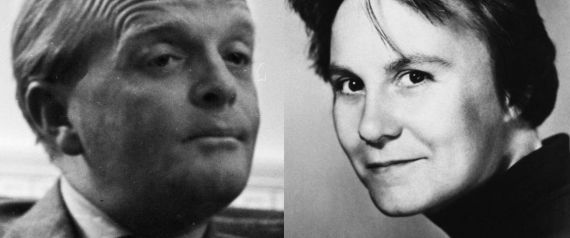 Truman Capote could be accused of being just as well-known for his bon vivant lifestyle and colorful feuds with other intellectuals as for his actual writing. Harper Lee, notoriously reclusive, refused to give interviews for many years after publishing To Kill A Mockingbird. Two more different literary personalities could not be found, yet the pair were close friends -- in fact, they grew up together in Monroeville, Alabama. Lee traveled with Capote to Kansas to aid him in his investigation of the murders of the Clutter family. This investigation laid the groundwork for Capote's nonfiction crime classic, In Cold Blood, which was partly dedicated to Lee. Unfortunately, she was stung to see that the book was also dedicated to Capote's lover and that her contributions to the book were given little credit; their friendship suffered as a result. The wide divergence in their lifestyles deepened the rift, and eventually they fell out of touch, but, by that point, their friendship had already made an impact on American literature.
John Cheever and E.E. Cummings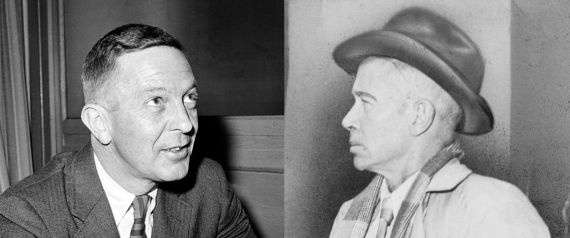 The poet and the fiction writer were such good friends that Cheever's daughter, Susan, was inspired to write a biography of Cummings published earlier this year. They met in 1930s New York, where Cummings was a well-known presence in the literary social scene. Cummings, nearly 20 years older, mentored Cheever as he commenced his writing career. They shared a determination to defy social mores in their work, as well as a dark, mordant wit, though Cummings is now all-too-often remembered merely for his beautiful, and somewhat sappy, love poems. When Cummings died suddenly in 1962, Susan wrote, her father wept.
Sylvia Plath and Anne Sexton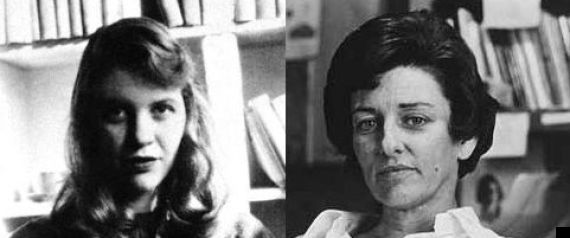 Both incredibly talented poets who struggled with the social strictures of the time as well as mental health issues, Plath and Sexton had a great deal in common. Their evocative poetry, frustrations with the domestic role afforded to women of the time, and their deaths by suicide have factored largely into the cultural conversations about both. However, they are rarely discussed in relation to one another, in spite of having studied together at Boston University. They found some solace in each other's presence in the poetry program, meeting for martinis after their seminar with Robert Lowell to discuss poetry. Rivalry may have complicated the relationship between the two volatile and brilliant women, but they also shared feelings few others could understand.
If you're trying to tell the story of a friendship, do you start when the two of you met? For Sam and me, that was in the late summer of 1996, after we became co-editors of the arts and entertainment section of our university's student newspaper.
Do you start with the beginning of your friend's life? Sam was born in 1976, in São Paulo, Brazil, the younger brother of two sisters, the son of parents who'd left Korea two years earlier and who, in 1991, would resettle in Torrance, California, just south of Los Angeles, and work as garment fusers.
Do you start with your friend's personality? Sam has always been loyal and generous, neurotic and melodramatic, wickedly but unostentatiously smart, frank and funny and someone who makes the people around him feel funny, too, because he laughs frequently and hard.
Or do you start the story with the day everything changed? Which was in 2014, right around his thirty-eighth birthday, when Sam was given a diagnosis of Stage III-C stomach cancer. For the enviably uninitiated, about nine per cent of people who receive such a diagnosis are alive five years later.
But to return to the middle: In college, Sam and I both had literary aspirations and tendencies to develop crushes on preppy guys who didn't like us back. Pretty much from the start, however, we were crazy about each other. I suspect that if I were to look now at issues of the arts and entertainment section we edited, which was a Thursday insert, they'd make me blush, but we certainly enjoyed ourselves. One issue featured the "50 Most Beautiful Sexiest Men Alive of the Year at Stanford." (Hey, we needed to get to those preppy, aloof guys somehow.) Another included a quasi-review in which, with unabashed undergraduate narcissism, we chronicled a "date" we'd gone on at a just-opened Mexican restaurant on campus.
I was a year older than Sam, and the night before my graduation he sent one of the kindest e-mails of my life, all about how much he adored and believed in me. And really, though I had other close friends, there was something unique in Sam's affection, a miraculous kind of blind spot: he always, unfailingly, thought that I was hilarious and wonderful, and that everything I wrote was brilliant. In the current age of social media, we all, of course, have the ability to publicly pretend we're always hilarious and wonderful. But for someone to know the real you, the non-social-media you, the awkward and bad-jeans-wearing and years-away-from-publishing-novels you and still think you're great, just as you are, is an extraordinary gift. And Sam's inexplicably generous view of me never diminished. A few years ago, I attended a lecture at which the speaker recommended that people marry their biggest fan. Uh-oh, I thought. My biggest fan is Sam. When I expressed the sentiment to my husband, he laughed and said, "You should tell Sam that."
After college, Sam and I lived in different cities—he earned a Ph.D. in English in L.A., and then became a professor in Chicago; I moved around before settling in St. Louis. We saw each other every year or two, and I remember fragments from this decade-and-a-half stretch: the key chain that I gave him featuring a silver charm in the shape of a book, with "Pride and Prejudice" inscribed on the cover (yes, it was kind of cheesy, but Sam was a Jane Austen super-fan who, as an undergraduate, had written a play based on her most famous novel); the time we were at the beach, and I went swimming, and he didn't remove his clothes, including his socks and wingtip oxford lace-up shoes. (If he swam, he told me later, "I think I was afraid of the fun I might have.") In 1999, my younger sister and I had a long layover at LAX, and this was when a person without a ticket could still get through security; Sam met us as we deplaned and bestowed on me an enormous, impractical, beautiful bouquet of flowers.
We read early drafts of each other's work, and it was Sam who supplied me with the Korean dialogue used by one of the characters in my first novel, "Prep," which came out in 2005; I blurbed his first novel, "Shakespeare's Sonnets," when it was published the following year. He stayed with me and my boyfriend (I'd finally snagged one) when a short film he'd written and directed was part of a festival in Philadelphia; when my boyfriend and I got married, at the drunken hotel gathering after the reception, Sam sat on the lap of my friend's cute husband; and when my first child was born, Sam brought her a pink-and-white striped sweater. In other words, the years passed, we grew up, and I probably took a lot about our friendship for granted. And then, in April, 2014, I e-mailed Sam an article from the Times that I suggested could serve as inspiration for his next novel. He responded, "Curtis, I have cancer."
Sam returned to his parents' condo in Torrance in order to receive treatment at U.C.L.A. Surgery removed ninety per cent of his stomach, which meant that in order to avoid losing a dangerous amount of weight—and Sam had always been thin—he was supposed to consume about six small meals throughout the day, in addition to taking digestive enzymes. But he often felt too sick to eat. He was chronically constipated, and the radiation and chemotherapy left him sometimes nauseous and often exhausted. Remarkably, he still pulled off the feat of writing the first draft of a novel during his recuperation. We texted often, but when I asked if I should come visit he told me to save the trip for if the cancer returned, because that's when his prospects would really look bad.
Sometimes we texted about Sam's sickness, but often we discussed matters that were far more mundane (Did we identify more with Abbi or Ilana on "Broad City"?) or downright gossipy, like a huge advance that someone had just got for a novel, or the guy we'd known in college who'd married a woman and, according to Facebook, now appeared to be dating a man. I'd e-mail Sam sections of my novel-in-progress, which I truly felt like I was writing for him—it was a modern retelling of "Pride and Prejudice," which is to say that it combined three of Sam's favorite things: Jane Austen, Lizzy Bennet, and me.
In January, 2015, Sam went back to Chicago, where he reported experiencing a new gratitude for his life—his students, his friends, the apartment he'd just moved into. When I completed my novel, which I'd decided to call "Eligible," I sent it to my editor, my sisters, and a few other writers. Sam live-texted me as he read the final pages, and he was the very first person to finish it.
"DON'T CHANGE A WORD," he declared.
Then: "who are you!!!??? who wrote this??!!!!!"
Then: "motherhood has changed u. uve never written with such freedom joy and love of life its the most bighearted expansive novel you've ever written."
I texted back, "I'm dedicating the book to you."
To which Sam replied, "are you serious???!!! that almost makes it worth it for me to die of cancer."
Last November, I flew from St. Louis to Chicago to hand-deliver to Sam an advance copy of "Eligible," and I'm not exaggerating when I say that being greeted by him at the airport was—sexual orientations be damned—the most romantic moment of my life. In our delight at seeing each other, our multiple hugs, we out-"Love Actually"_-_ed "Love Actually." Then we took a taxi to a fancy restaurant high up in a downtown hotel, where we were meeting our friend Shauna for lunch.
Though he was mostly still eating many small meals, Sam had kept his stomach empty in order to indulge at this one; we consumed expensive food, admired the view of Lake Michigan, and gossiped. After lunch, Shauna went home to her baby while Sam and I walked around in the cold and gossiped some more. A week later, Sam returned to his parents' condo in Torrance for Thanksgiving, and almost immediately things started going wrong.
"Spent Sunday in emergency room after having three hours of severe nausea," he texted. Or, "Yesterday I had severe cramps that felt like I was being repeatedly stabbed in my stomach with a knife."
He eventually stopped eating solid food, relying instead on Boost brand "nutritional drinks" and an intravenous formula known as T.P.N. Every night, before bed, his sister would spend an hour hooking up his T.P.N. tubes. It took two months, plus multiple and often excruciating CT scans, ultrasounds, X-rays, and biopsies, to confirm that the cancer had returned.
Sometimes, Sam was too tired, or in too much pain, to text. But, at other times, he was still game to kid around. Once, when I was texting him from a children's holiday concert and he was at the hospital, he joked that there should be a Hallmark Hall of Fame movie about us, with a montage that cut between me at the concert and him in the operating room; we decided that, for maximum schmaltz, the carol accompanying the montage should be "Have Yourself a Merry Little Christmas." He also regularly invoked "Terms of Endearment," telling me I was Shirley MacLaine and he was Debra Winger.
In February, he embarked on a course of palliative chemo. Around this time, he called with a particularly grim update about how he was doing. Then he light-heartedly added, "So anyway…" and wanted to discuss, in great detail, an embarrassing secret I'd recently divulged.
I booked a ticket to visit for two weeks hence; this was the trip he'd once encouraged me to delay until things were really bad, but now he didn't protest. Indeed, he sounded so terrible that I wondered if I should make the trip sooner.
Flying out to L.A., I imagined that Sam and I might talk for five minutes, then I'd sit there and read while he slept. Instead, after not hugging hello because he was immuno-compromised, we astonished his family and ourselves with a marathon six-hour conversation. Sam and I talked about novels and other writers, about love and sex and marriage and friendship, about George W. Bush and adult coloring books and how the food Sam craved most was a greasy slice of Domino's cheese pizza. We got our usually reticent friend Emily to text us a picture of her pregnant belly because it turns out that, when a person with metastatic cancer requests something, people tend to comply.
Perhaps surprisingly, for most of the time, Sam and I laughed, and, about five hours in, we both cried. Sam expressed his willingness to visit me as a ghost after his death, which was an offer of unparalleled sweetness and also one I wasn't sure I wanted to accept. I told him about a segment I'd heard on N.P.R. describing the parents of a little boy with terminal cancer who explained their son's impending death to him by closing the curtain next to his hospital bed, staying on the other side of the curtain, and saying, "This is just like when you're going to be dead. I'm still here, you're still there. We just can't see each other."
The next day, with characteristic self-consciousness, Sam and I texted to congratulate each other on how our visit had been like a great novel: It had contained comedy, pathos, a tearful climax, and a satisfying dénouement.
As writers, Sam and I know that the expected way to conclude an essay about your friend who has awful cancer is with his death. But fulfilling expectations is often tedious, and Sam is not dead. In fact—marvelously, thrillingly—he's now much better than he was when I saw him in January. He was, his doctor has since informed him, literally starving then. But it appears that the chemo is shrinking his tumor, because he can eat solid food again and was able to enjoy that slice of Domino's cheese pizza he'd yearned for. In July, I returned to Los Angeles, and we ate at a restaurant that Sam, who knows I'm a frequent People magazine reader, had selected owing to its popularity with celebrities. He was more upset than I was that, when Al Pacino walked past our table, I saw him only from the back.
Sam will continue the chemo for as long as it works, then he's hoping to receive experimental immunotherapy treatment. To be sure, his days are circumscribed, and he spends a lot of time watching TV. But he can also go for walks and to restaurants, and he can take showers, all of which are things he couldn't do a few months ago. His story is not finished.
That day in Torrance, I asked Sam if he did or didn't want me to write an essay about our friendship. "I'd love it," he said. In the months since, he has texted me the following: "I want it to be a tearjerker." And also: "I always planned on having you speak at my funeral so this is really killing two birds with one stone."
So here you go, Sam—once my co-editor, recently my Debra Winger, still my biggest fan, always and forever my beloved friend. Text when you have a chance and tell me what you think.